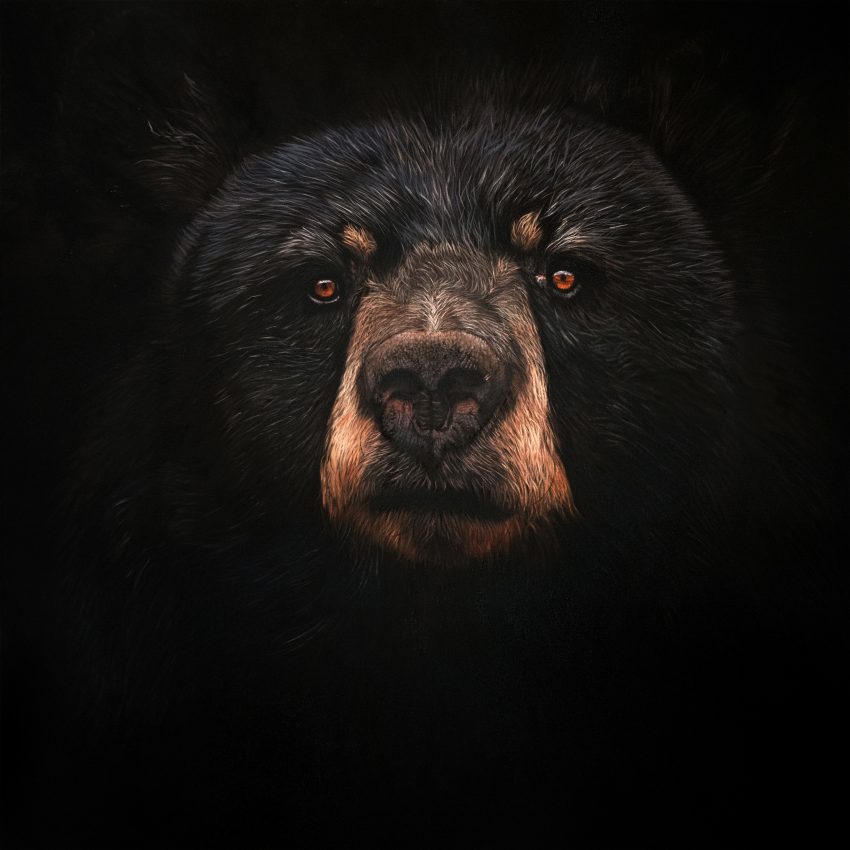 Black bear
The black bear is one of three bear species found in North America, the other two being the grizzly bear (brown bear) and the polar bear. Its closest relative is the Asiatic black bear or moon bear.
Of the three, black bears are the most commonly encountered, distributed widely across North America and Canada.
Black bears can also be blue-black, cinnamon, brown or even white (the Kermode or spirit bear of British Columbia). Because of this variation in colour it can sometimes be mistaken for a grizzly bear. Although, it is the smallest of the three types of bear.
Black bears are mainly vegetarian preferring fruit, nuts, shoots and vegetation but some, like those in Alaska, eat fish. They like to live in dense forests and mountainous regions, are great at climbing trees and good swimmers.
The main threats to black bears are habitat loss, being hit by cars and conflict with humans.