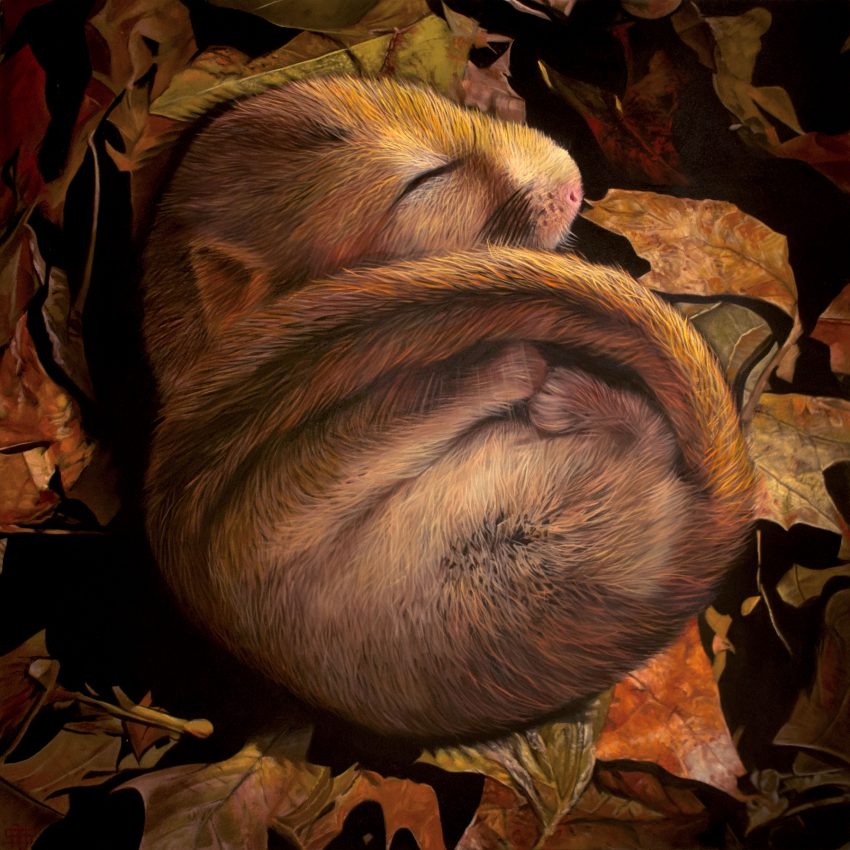 Dormouse
The rare hazel dormouse lives in branches in the woodland canopy, descending to ground level in order to hibernate when they sleep for over six months. They prefer deciduous woodland, hedgerows and scrub, and are found mostly in southern England, with a few scattered populations elsewhere.
Hazel dormice are rare and vulnerable to extinction in the UK. Their numbers have diminished by over half since 1995. This is probably due to the loss of ancient woodland and hedgerows across the UK.
They are a priority species in the UK Biodiversity Action Plan. They are protected under the Wildlife and Countryside Act 1981.