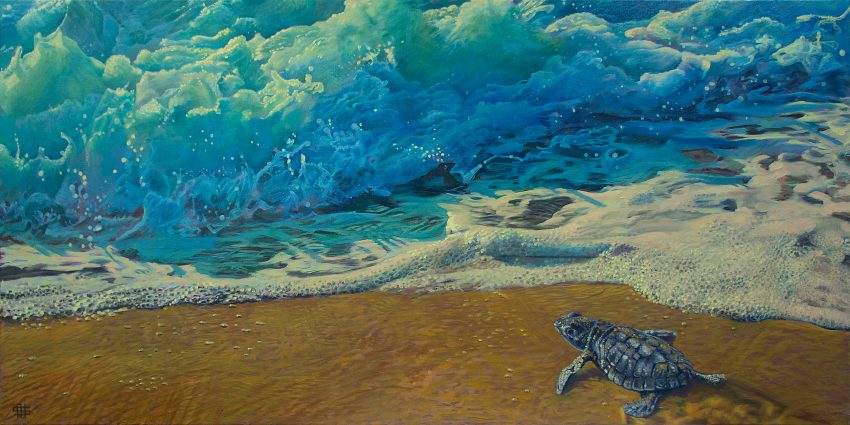 On the edge (Kemp's ridley sea turtle hatchling)
The Kemp's ridley is the smallest of all sea turtles.
They are listed as 'critically endangered' on the IUCN red list and are the most endangered of all sea turtles.
They have a restricted range, nesting only along a small stretch of coastline in the Gulf of Mexico.
They are at risk from:
Human and non-human predators. The nests are shallow and poorly disguised and therefore easy to find.
Apart from their nests being raided by animals such as coyotes, skunks and racoons, the hatchlings are at risk from ghost crabs, gulls, other sea birds and marine life.
Kemp's ridley turtles are also under threat from local pollution, as well as entanglement with fishing nets, hooks and other marine debris.