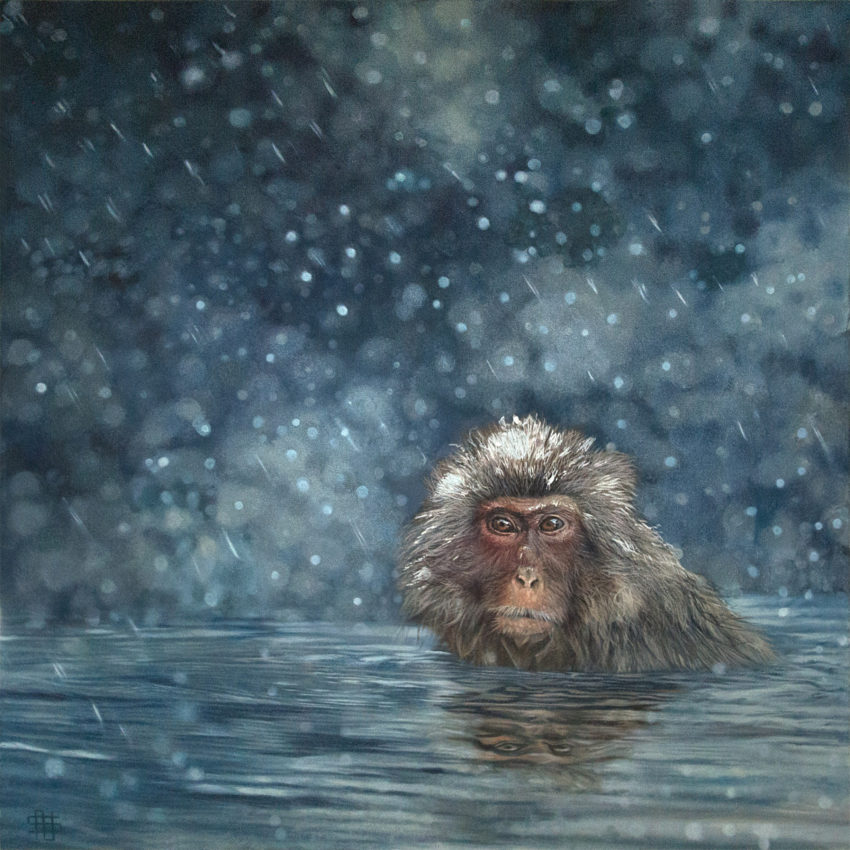 Japanese Snow Monkey
As an artist who is concerned with saving the biosphere, I tend to focus on painting animals that are at risk. Macaques are not considered endangered, but one troop of Japanese snow monkeys are unusual in that they have learnt to bathe in the natural hot springs and return year after year. I'm not sure how long this will happen though because I heard the number of visiting macaques is declining and this may be down to climate change. I also worry that the macaques are being exploited for tourist entertainment.
As they are social creatures, normally you would see groups of macaques together, but by painting one in isolation I felt it would add to the feeling of helplessness, based on the reasons above, also it creates a subtle metaphor for our own feelings of social isolation in light of the worldwide epidemic.