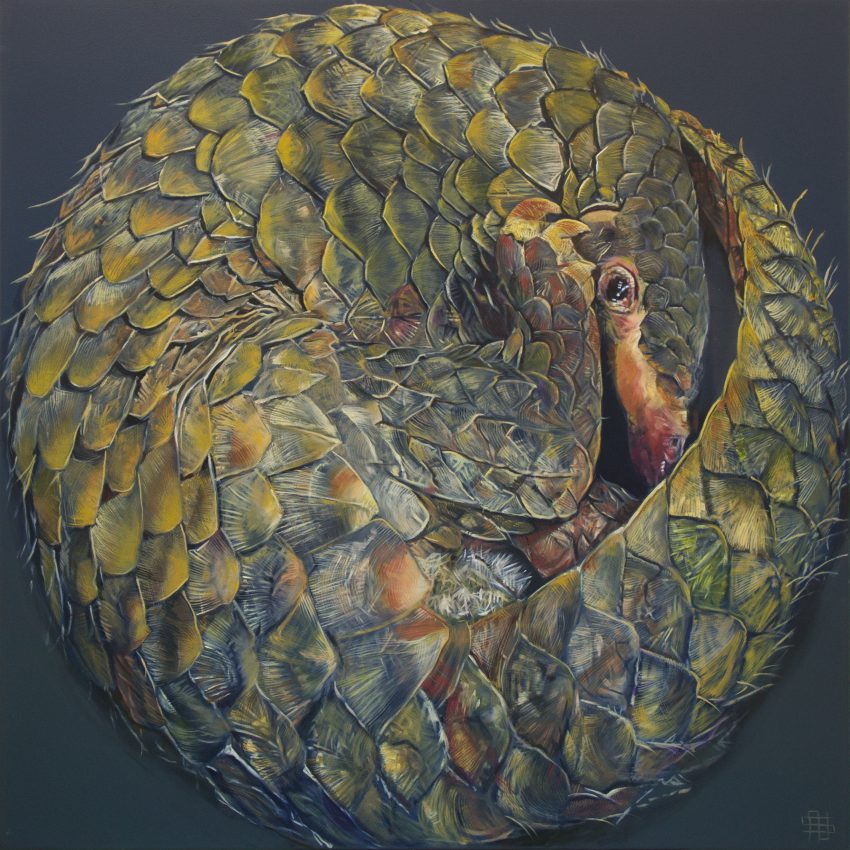 Pangolin
Pangolin. The most illegally trafficked animal on the planet. Up to 2.7 million pangolins are killed every year in Central and West Africa.
Some estimate that sales now account for up to 20 per cent of the entire wildlife black market.
They are illegally hunted for their scales, highly prized in Chinese medicine and their meat.
They curl into a ball when threatened, usually by lions, tigers or leopards, but sadly this makes them an easy target for poachers.
They are the only mammal completely covered in scales (made of keratin, the same material as fingernails). The scales are so hard, they cannot be penetrated by even a lion's teeth.
They have no teeth but their sticky tongues can be longer than their bodies.
There are eight species of pangolin. Four living in Africa and four in Asia.