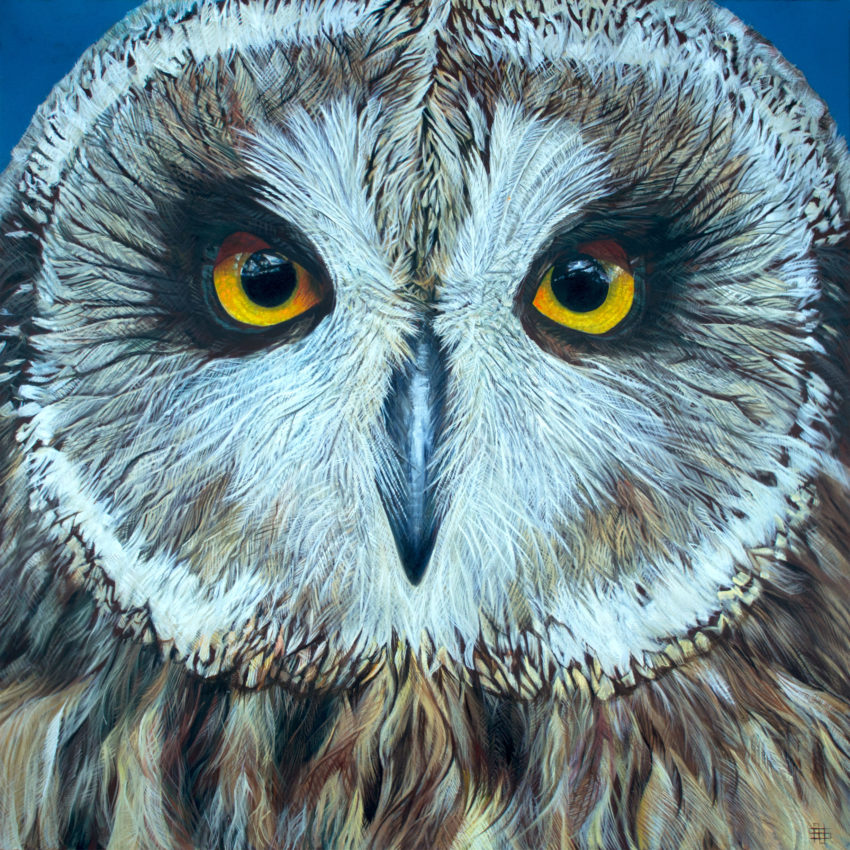 Short-eared Owl
Short-eared Owls are one of the most widespread bird species in the world, found on every continent except Australia and Antarctica.
Yet, their numbers are in decline due to habitat degradation, predation by domestic dogs and cats, and poisoning from today's agricultural practices.
As ground nesters, these owls have to learn how to fight for their eggs and chicks. Under threat, adults often pretend to have a broken wing in order to draw a predator to them and away from their nest.
Female Short-eared Owls are known to defecate on their eggs before leaving the nest as a potential threat approaches. The faeces expelled by females is putrid smelling, probably to discourage the predator from disturbing the eggs.