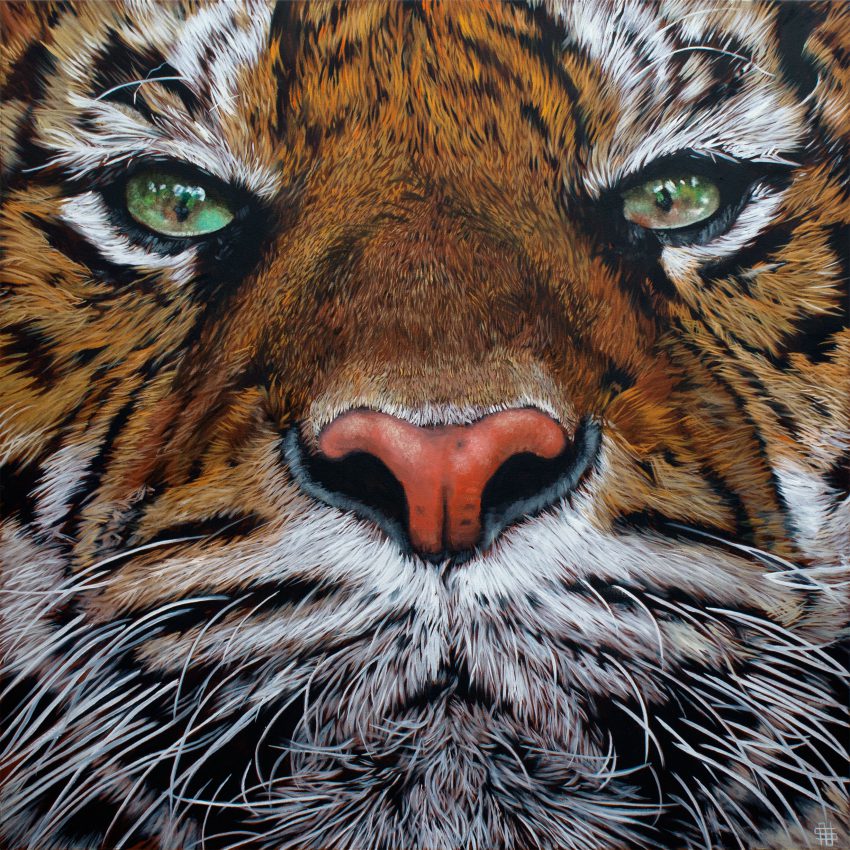 Sumatran Tiger
They are found only on the Indonesian island of Sumatra.
They live in lowland forest to mountain forest areas that include evergreen, swamp and tropical rain forests.
It is estimated that perhaps only 400 Sumatran tigers now exist in the wild. Half their population has been decimated over the last 25 years. They are listed as critically endangered.
They are at risk from habitat fragmentation, owing to extensive agricultural growth in Sumatra.
Most remaining tigers live in National Parks and Game Reserves but the rest are vulnerable to poachers.
Although illegal to hunt Sumatran tigers, they are still poached for tiger products, China being the largest consumer, though bones and other products have been found in Taiwan, South Korea and North America.