Wildlife Artist of the Year 2020
I am delighted to announce that my artwork "Badger" has been shortlisted for the David Shepherd Wildlife Foundation (@DSWFWildlife) Wildlife Artist of the Year 2020 exhibition!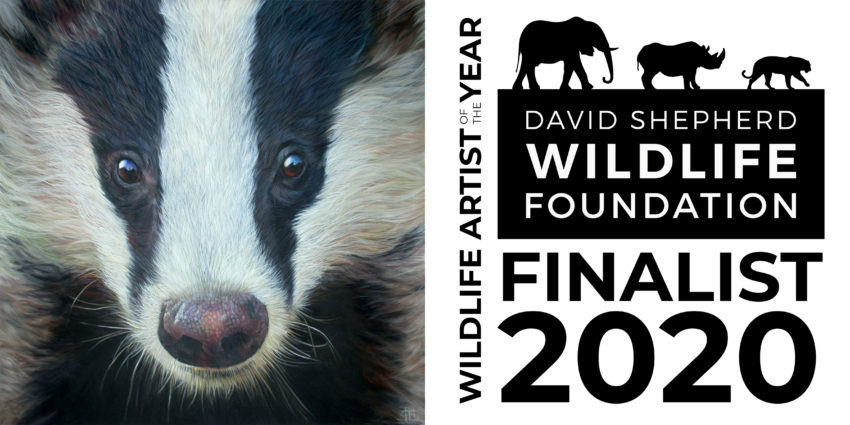 I am so honoured to be part of this prestigious event with 50% of all artwork sales going to support David Shepherd Wildlife Foundation and their vital conservation work across Africa and Asia.
This year's exhibition and awards ceremony will be a little different, due to the current Covid-19 pandemic the exhibition and awards ceremony has been moved online. Please visit the online gallery to view the exhibition and if you are interested in buying my artwork. https://davidshepherd.org/wildlife-art/artwork/badger/.
There's lots to view and buy including some amazing original wildlife art plus affordable #SketchForWildlife postcards.
It's free to visit the exhibition online, but please do consider making a £5 donation to DSWF to help fund their vital work. https://davidshepherd.org/
And please vote for my work for the People's Choice Award to be entered into a free Prize Draw.
Winners will be announced at the online @DSWFWildlife 2020 Awards Ceremony on Tuesday 26 May 2020 and you can register to join us here.
Follow along using the hashtags: #WildifeArtistoftheYear #ArtofSurvival #wildi #SketchForWildlife