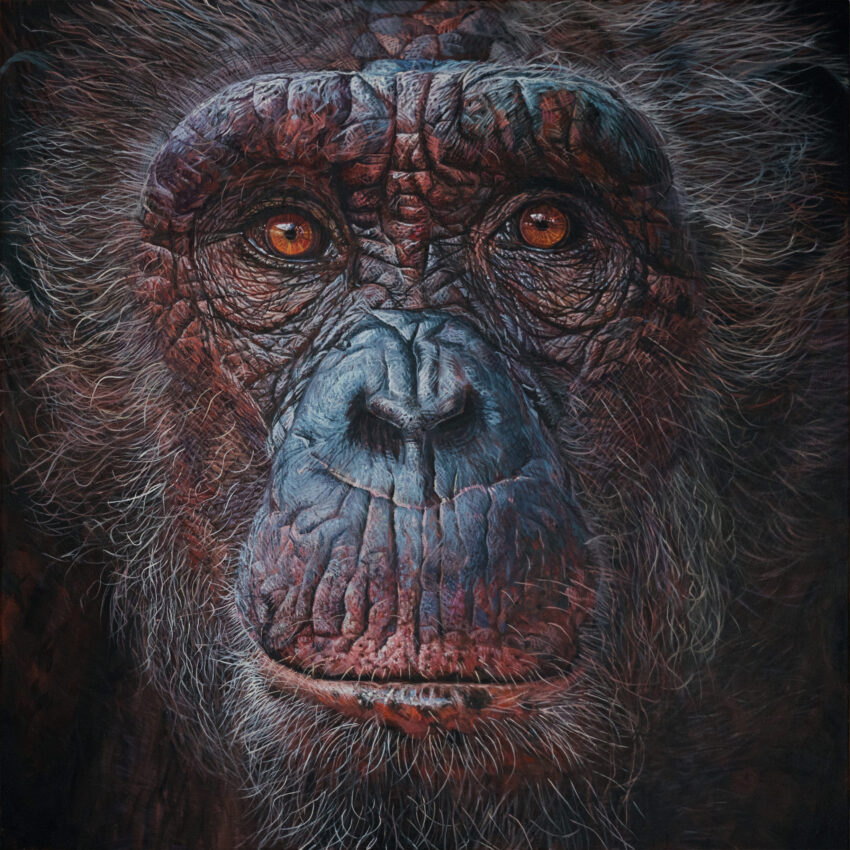 Chimpanzee
Currently, four distinct chimpanzee subspecies have been officially identified: the central chimpanzee, the Nigeria-Cameroon chimpanzee, the western chimpanzee, and the eastern chimpanzee. The natural habitat of wild chimpanzees stretches from the remaining pockets of rainforest in the Ivory Coast to central Africa and as far east as Tanzania. Regrettably, the International Union for the Conservation of Nature (IUCN) has classified all chimpanzees as endangered.
Estimates suggest that there are roughly between 170,000 and 300,000 chimpanzees remaining in their natural habitats. However, certain populations, like the Nigeria-Cameroon chimpanzee, have dwindled to as few as 6,000 individuals. Additionally, all chimpanzees face grave threats such as habitat loss and the illegal wildlife and bushmeat trades.
This painting was a finalist in the DSWF Wildlife Artist of the Year 2023.