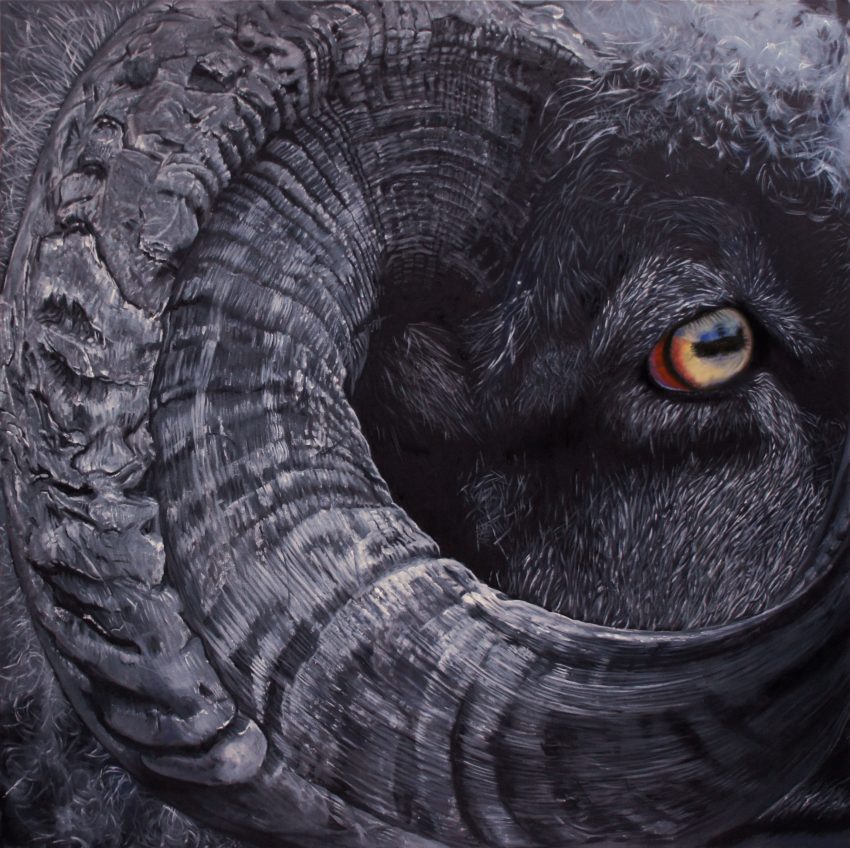 Ram
Bighorn sheep horns can weigh up to 30lbs and indicate the age of the ram. They are both a status symbol and a weapon.
November is the rut season, when bighorn rams compete by butting heads. They race at 20 MPH and crack their foreheads against each other which can be heard up to a mile away.
They face danger from disease, unregulated hunting and predation. The subspecies Sierra Nevada bighorn sheep are the most threatened, predominantly from virulent diseases like pneumonia from Pasteurella transmitted by domestic sheep. Predation from mountain lions has also had its toll.