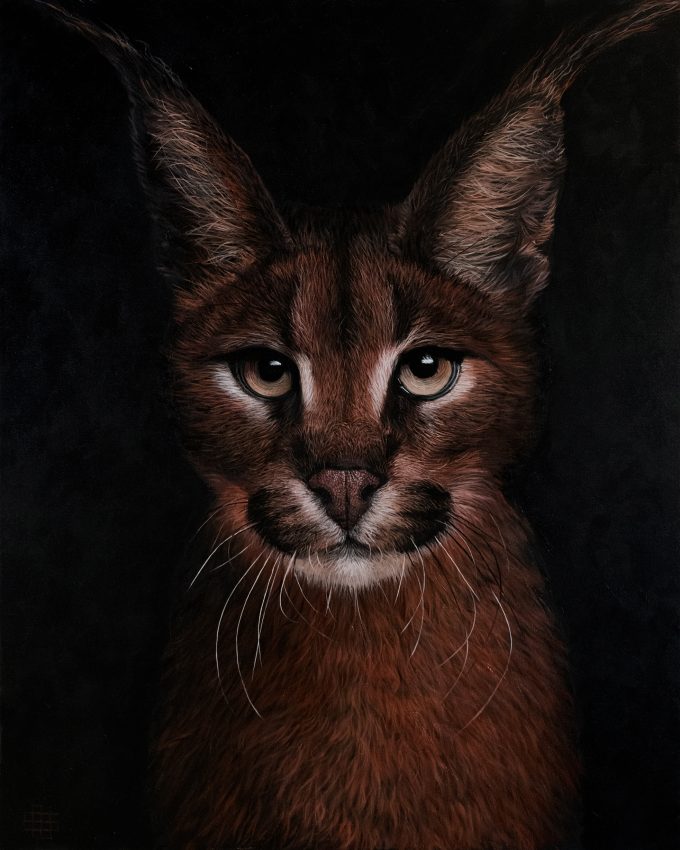 Caracal
The caracal, also known as the Persian lynx and the gazelle cat, is a medium-sized wild cat found in the dry areas of Africa, India and the Middle East.
They are powerful and agile with long, sturdy legs that act like springs, allowing them to leap straight up and snatch birds right out of the air. Caracals are supreme, opportunistic hunters and apart from birds they also catch rodents, mongoose, hyraxes, and small monkeys.
Caracals are not declining in most of their range, but they still face threats to their populations. Agriculture destroys their habitat. As they are forced closer to human communities, they will hunt small livestock resulting in retaliation killing. In other areas of its range, it risks being hunted for its skin and for its meat, considered a delicacy by some bush tribes. Also, caracals can fall victim of trafficking for the illegal pet trade.