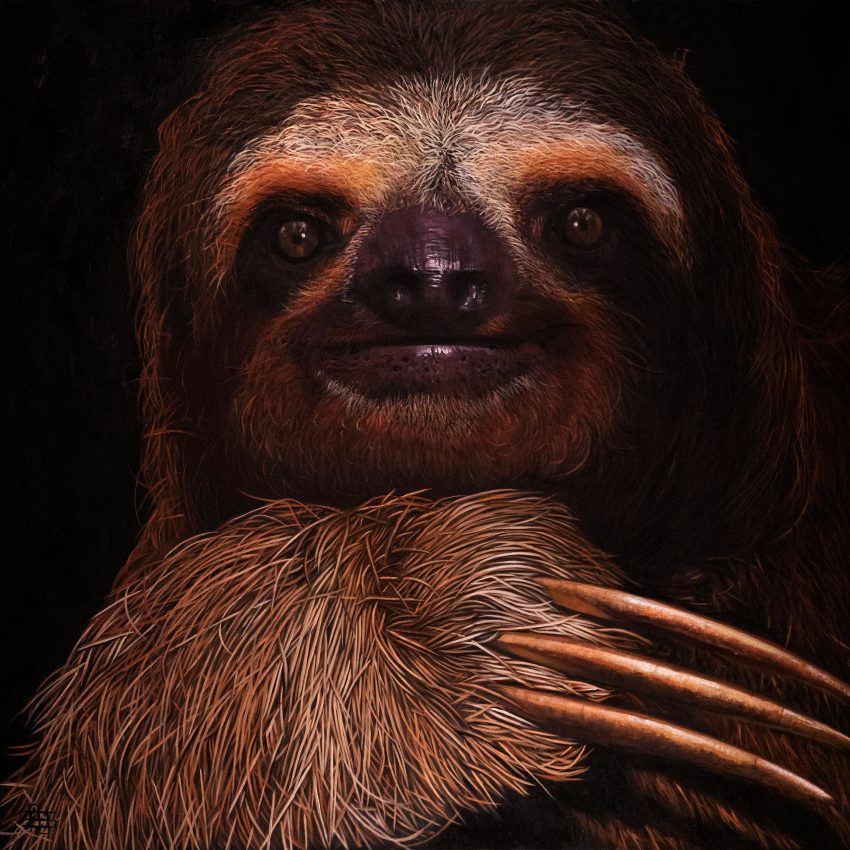 Three-toed sloth
The sloth is the world's slowest mammal, so much so that algae grows on its furry coat. As well as algae, a single sloth may be home to moths, beetles, cockroaches and fungi.
They can sleep for up to 20 hours a day. They live up high in the forest canopy but descend once a week to defecate on the forest floor.
Although quite slow in trees and unable to walk on all fours, hindered as they are by their long front claws and weak hind legs, they are agile swimmers.
Two of the six species of sloths rate high on the list of endangered animals. The pygmy three-toed sloth is "Critically Endangered" and the maned three-toed sloth is "Vulnerable." Their main threats are from deforestation and degradation of their habitat (tropical forests), and by illegal trafficking.